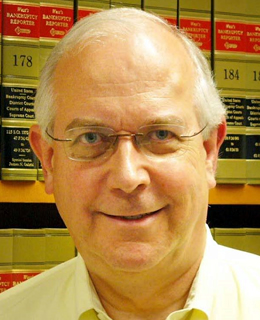 Charles G. Case II
Charles G. Case II served as a United States Bankruptcy Judge from 1994 to 2013 after a 19-year career in private law practice. A graduate of Harvard University (B.A. cum laude) and Arizona State University College of Law (J.D. magna cum laude and a recent recipient of the Outstanding Alumnus award), he is a member of several important legal associations including the American College of Bankruptcy, American Law Institute and the International Insolvency Institute. He is a past-president of the National Conference of Bankruptcy Judges.
Judge Case has been very active in legal education, having taught full term classes in secured transactions, bankruptcy, creditors' rights and international insolvency at Arizona State University and guest lectured on similar subjects at four different US law schools. In Italy, he has been a guest lecturer at five different universities and has taught a full term class on Financial Distress and Insolvency at John Cabot University in Rome.
He has contributed to numerous US legal publications and has written on United States bankruptcy law for several publications in Italy and Germany.  In addition to speaking at 20 conferences in Italy, he has made presentations at workshops and/or consulted on bankruptcy and commercial law issues on over fifty separate occasions in 23 countries throughout the world.  He has been active in the World Bank's initiatives to improve creditors' rights and insolvency laws. He has spoken at over one hundred conferences in the United States on domestic and international commercial and bankruptcy law.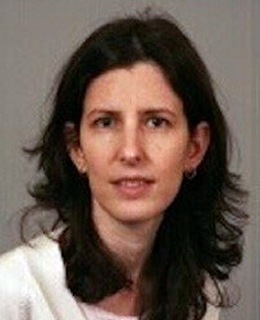 Irit Mevorach
Irit Mevorach (LLB, LLM, Tel-Aviv University; PhD, UCL) is a Professor of International Commercial Law at the University of Nottingham. Between 1998-2003, Irit practiced law at Lipa Meir & Co, Tel-Aviv. She acted as companies' liquidator/administrator and advised in corporate restructurings and administrations. Irit is an expert adviser to the UK delegation to UNCITRAL (from 2006; and between 2013-2016, advisor to the World Bank). In 2013, Irit was appointed Senior Counsel to the World Bank and headed the Bank's Global Initiative on Insolvency and Creditor/Debtor Regimes (2013-2015). Her book 'Insolvency within Multinational Enterprise Groups' (OUP, 2009) has won the Edwin-Co/INSOL Europe Prize for Outstanding Legal Scholarship (2010). Irit was awarded British Academy grants for her empirical research in the area of cross-border insolvency. At the University of Nottingham, Irit teaches company law; insolvency, international aspects of corporate law and international insolvency. Her academic and policy work has influenced law reform in Europe and globally.
Jean-Luc Vallens
Jean-Luc Vallens is a French national with legal expertise in the field of insolvency and commercial matters. He is doctor in law of University of Paris; he has teached insolvency law as an Associate Professor at the University of Strasbourg and the University of Paris. Jean-Luc is also a trainer in the French National School for judges and in the School for lawyers in Strasbourg.
Jean-Luc has been involved as a judge in judicial insolvency cases during more than 30 years and has been the French expert with EU for negotiating the Brussels convention of 1995 (enacted later into the EIR n° 1346/2000 of 29 May 2000). During the last 20 years, he has been a French government expert with UNCITRAL, namely for drafting the Model Law on Cross Border Insolvency (1997) and the Legislative Guide on Insolvency (2004) and its specific part on groups (2010). He has been also expert with EU for best practices insolvency proceedings and member of the experts' group held in Brussels for the revision of the EIR on insolvency proceedings.
He is author of two books on comparative laws in the field of insolvency in 2011 and 2015 and author of many articles and a part of a collective book on commercial matters (Wolters Kluwer). Jean-Luc is a fellow of the American College of Bankruptcy, and a member of INSOL and the International Insolvency Institute.
Contact: send email